The Government announced in the Government Programme 2015-2019 that it will take one of the key measures to promote natural farming and organic production.
The National Budget 2015/16 advocated that "Bio Farming will be one of the priority sectors under the SME Scheme with the introduction of a package of relevant incentives".  The Strategic Plan 2016-2020 for the Food Crop, Livestock and Forestry Sector launched by the Ministry of Agro-Industry and Food Security also enumerated a set of measures so as to meet with Government's vision for the promotion of Bio Farming.
Bio Farming Support Scheme
Introduction of a "Bio Farming Development Certificate" including a Package of  incentives among which
an 8 year tax holiday and
Exemption from various taxes and duties on importation of bio food inputs
Strategic Plan (2016-2020) for the Food Crop, Livestock and Forestry Sectors
Proposed Measures for the development of Bio Farming
Development of bio production protocols.
Introduction of bio farming certificate to encourage bio food production
Establishment of dedicated bio farming zones, and the relevant conditions to be imposed on land use and crop management
Training of farmers in production of bio food production
Promoting markets for produce from fields in the process of conversion to organic
Review of Dangerous Chemicals Control Act to regulate the import and use of bio pesticides
Sensitization of the public on the importance of consuming bio food and valuing the difference
Review of Chemical Fertilizers Act to regulate the import and use of bio fertilizers and other organic fertilizers, growth promoters and activities such as dyes and colorants; and
Harmonizing and standardizing procedures for the evaluation of plant protection products, and soil conditioners for use in bio farming.
Zero Budget Natural Farming
The Zero Budget Natural Farming is said to be an ecological farming approach that imitates nature. It is a self-sustainable, with minimal human intervention for plant nutrition and plant protection. It is recognizes the soil as a fundamental natural asset and relies on elements found in nature whereby all the nutrients needed for plant growth are supplied naturally. No chemical inputs are used. It reintroduces beneficial micro-organisms in our soil which are vital to restore the soil health. The availability of nutrients to plant is hence improved and this increases crop yield and quality. The bio-sphere of the root system of the crop is also improved leading to reduction in root stress.
The concept of Zero Budget Natural Farming has been designed by Dr.Subhash Palekar, a Naturalist from India. The natural preparation is of cow dung and cow urine of local cow breed, unrefined raw sugar and gram flour. The concept also includes preparation of natural pesticides from cow urine and other selected plant materials.
The Food and Agricultural Research and Extension Institute (FAREI) has been conducting a series of research and vulgarization among the planting community on the benefits and mode of preparation of the natural products.
Source: Zero Budget Natural Farming Booklet, FAREI, September 2015
Organic NPK
Bio Phos
Bio Potash
Organic PK
New Suryamin
Bio Zinc
Bio Sulphur
Megacal
Bio Magnesium
Surya Neem
Push
Organic NPK
Soil treatment for Carbon deficiency in soil conditioning purposes.  Available in Granules / Powder.
PRATHISTANUTRI (MAURITIUS) LTD
Tel: 418-2407/ 5 256-1254
Email:shyamabis@yahoo.co.uk
Bio Phos
Bio Potash
Organic PK
New Suryamin
Bio Zinc
Bio Sulphur
Megacal
Bio Magnesium
Surya Neem
Push
Bio Products for open field & Hydroponics
Bioweed
Diamond Black
Urtica
Biosevia
BM
Bioweed
Plant accelerator from Seaweed extract.
Avenue des Capitaine 90910, Tamarin, Mauritius
Diamond Black
Urtica
Biosevia
BM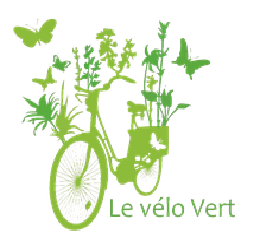 VELO VERT is an education and awareness organization that can each make a choice for their daily diet, and know where to find it.  The mission of VELO VERT is to share and coordinate training on agro-ecology and chemical-free cultivation techniques; in schools, neighborhoods, small and large business enterprise, consum'actors and farmers.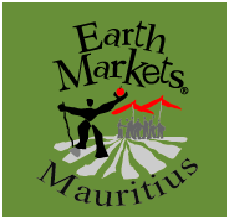 Earth Markets are present in many countries and now in Mauritius. Earth Markets are farmers' markets that have been established according to guidelines that follow the Slow Food philosophy. 
These community-run markets that are important social meeting points, where local producers offer healthy, quality food directly to consumers at fair prices and guarantee environmentally sustainable methods.